Dick Gunner Main | Agent of AGENT | Double Trouble | The Case of the Rainbow Serpent | Never Is The Last Kiss For Tomorrow | Dick Gunner Mysteries
Dick Gunner: Never Is The Last Kiss For Tomorrow, written by Tom McNally, photographed by Johan Strumpfer, starring Dirk Kristen, John Haynes, Gavin Haynes, Ashleigh Gordon, Nishalin Govender, Brenda Bedborough, Robin Stark, Zane Henry and Jaime Farrell. Kerrin Naude handled the lights, Ashleigh Gordon did the make-up, Ed Babb did the title panel and the bit with Hitler's brain.
Produced with an actual budget for the Sax Appeal under the control of one Mr. Gavin Haynes, with lights and make-up and everything, this is the Dick Gunner that killed the franchise. Congratulations, everyone!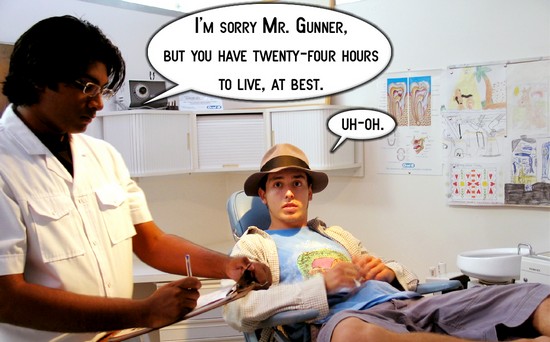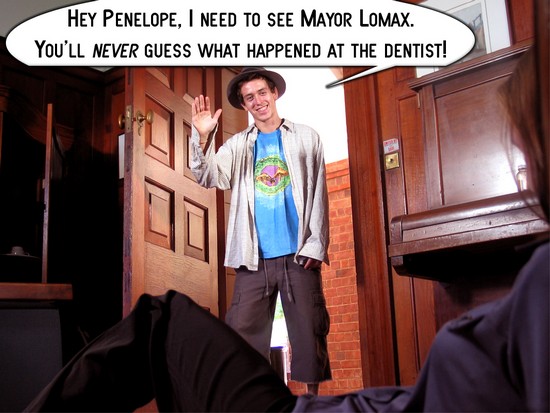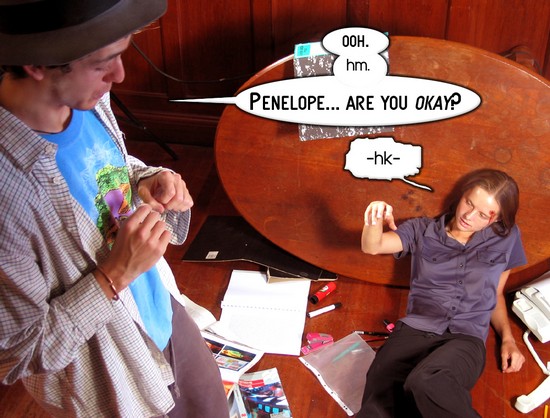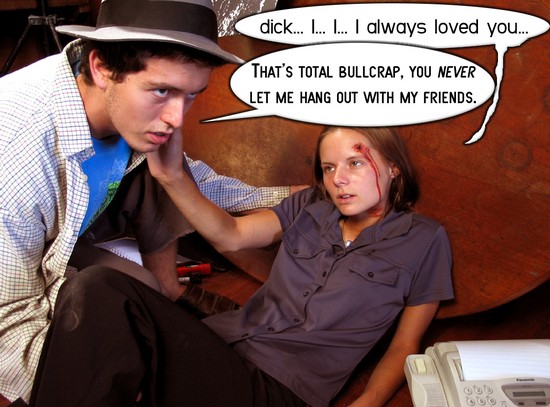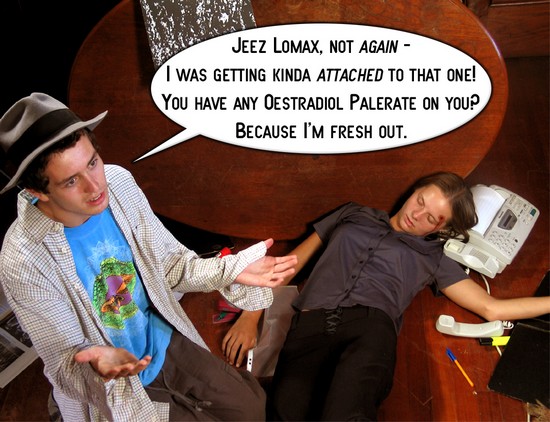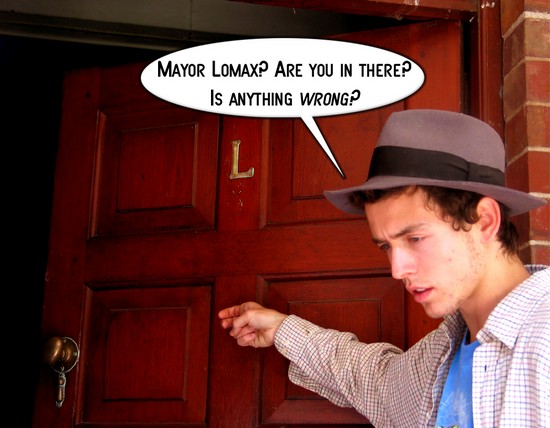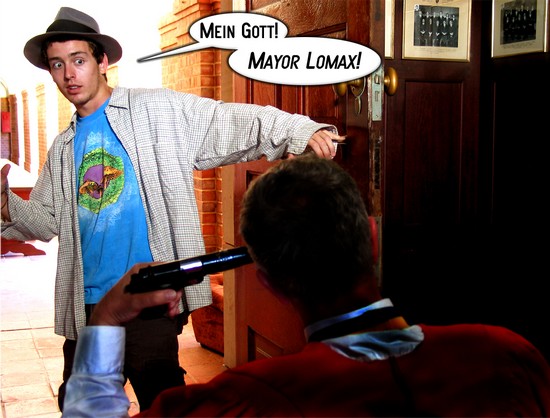 !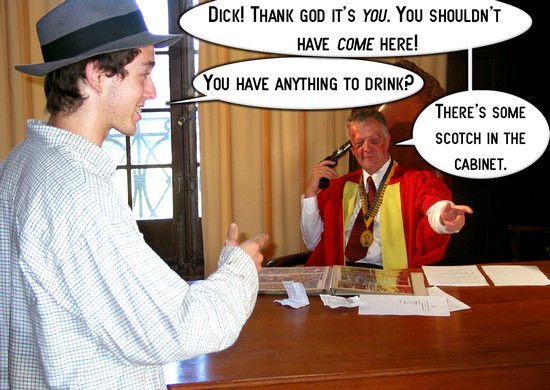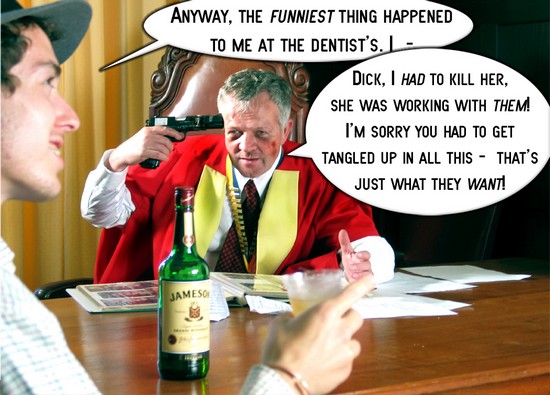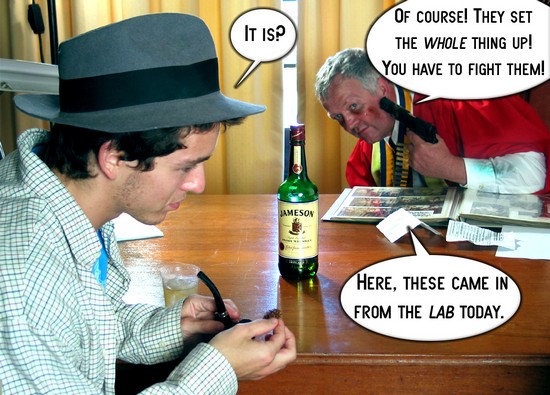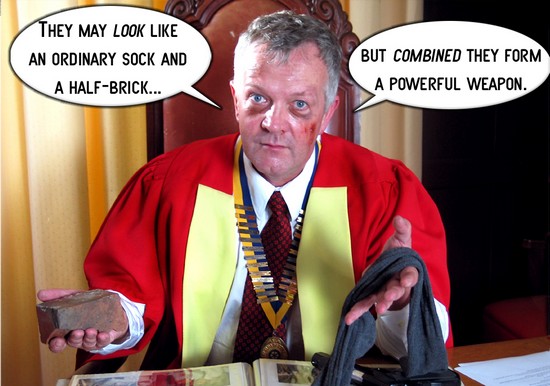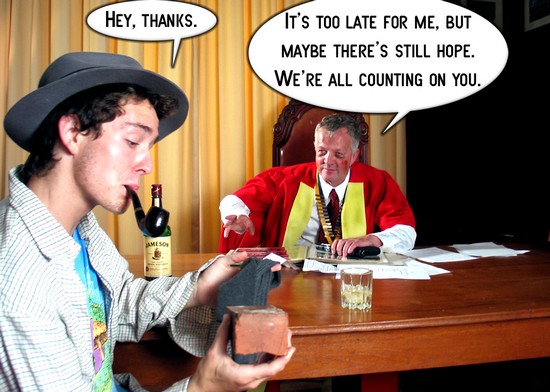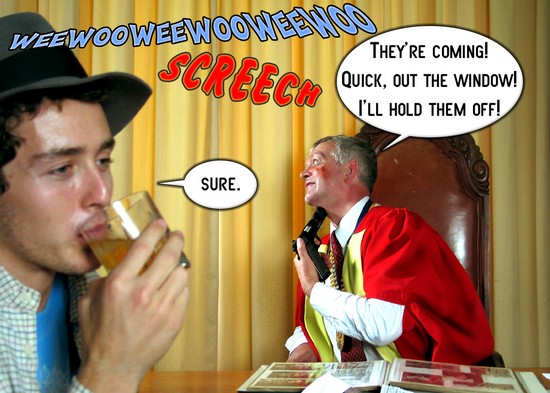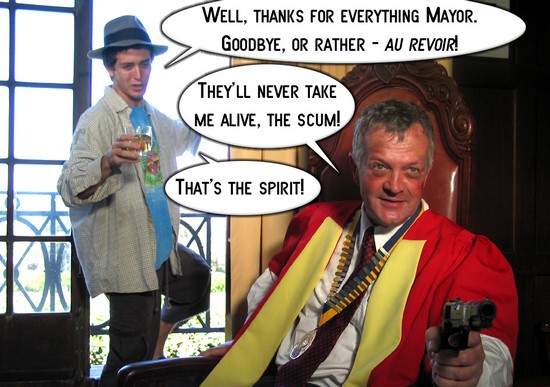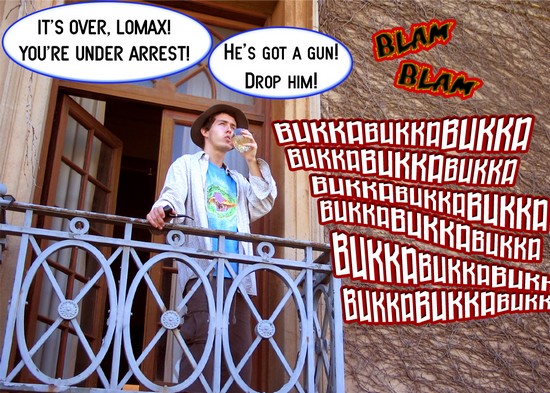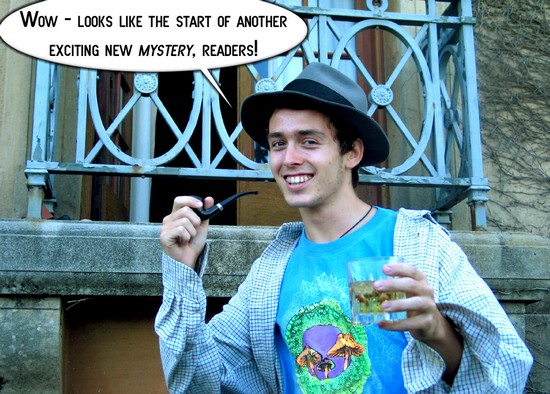 !!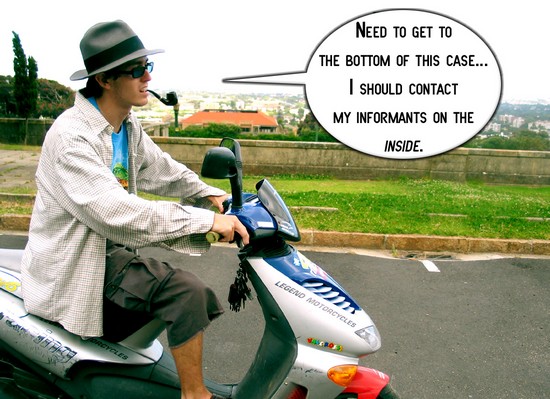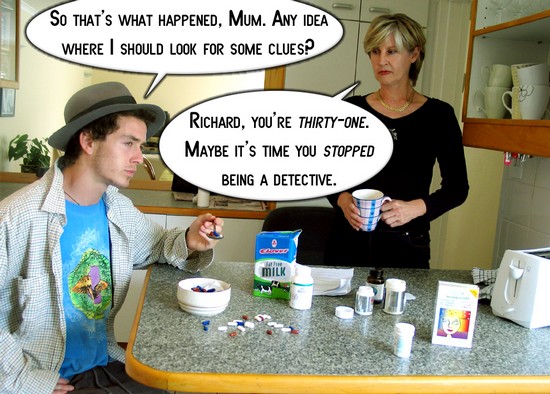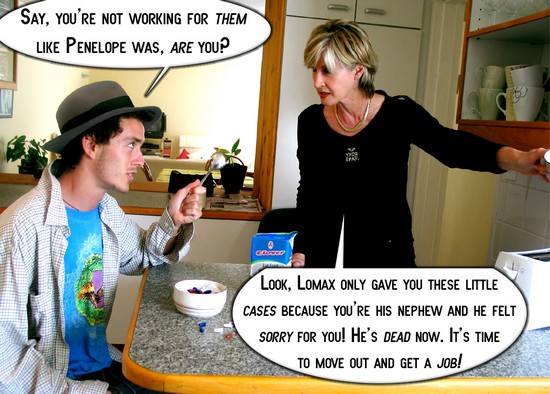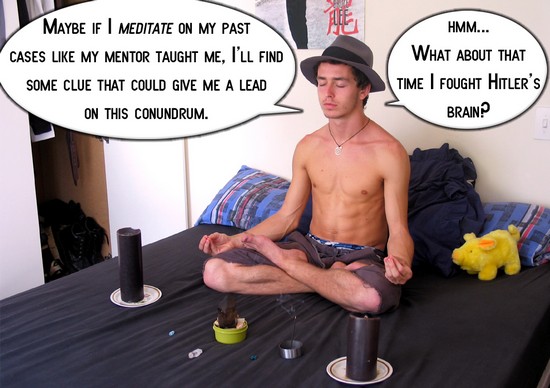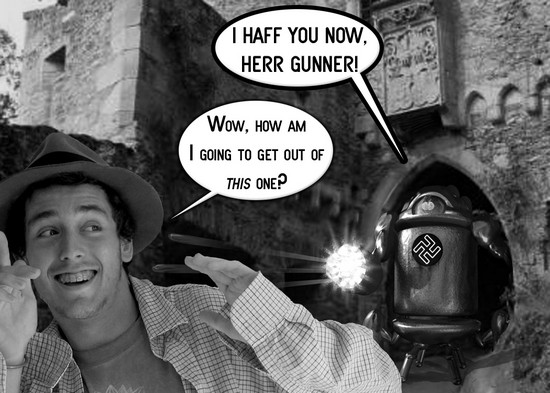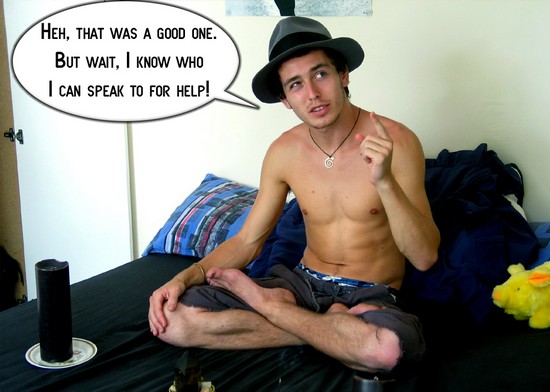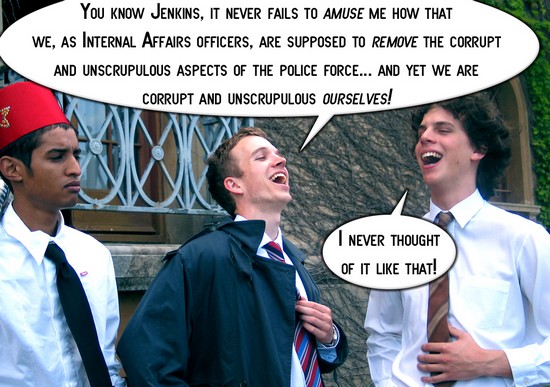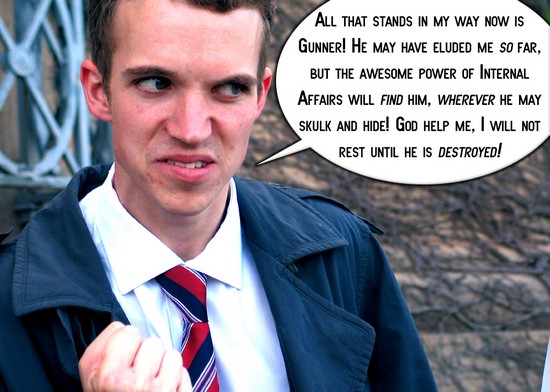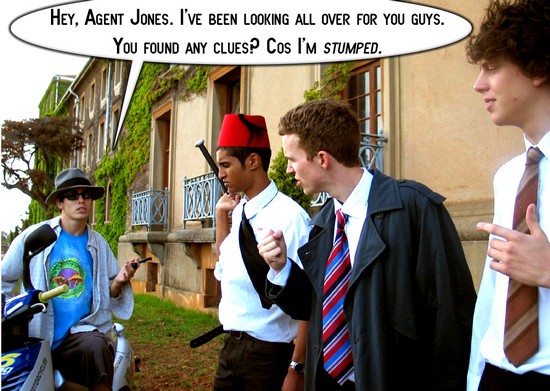 !!!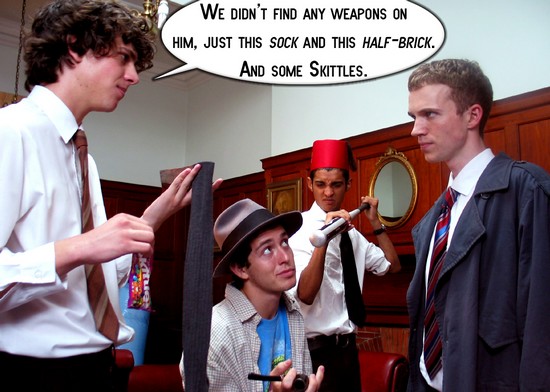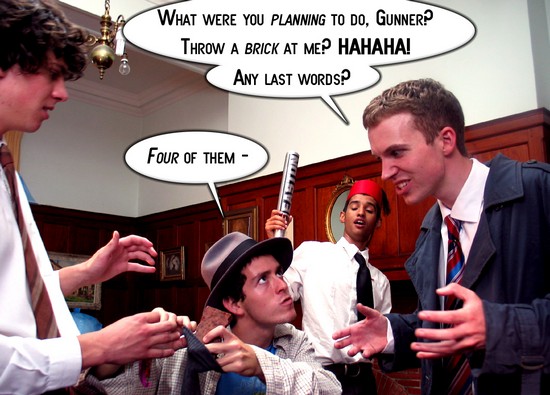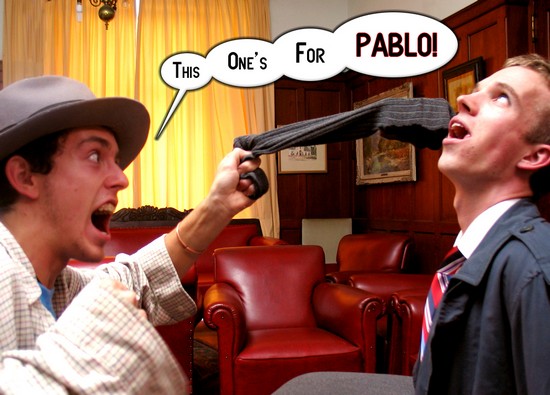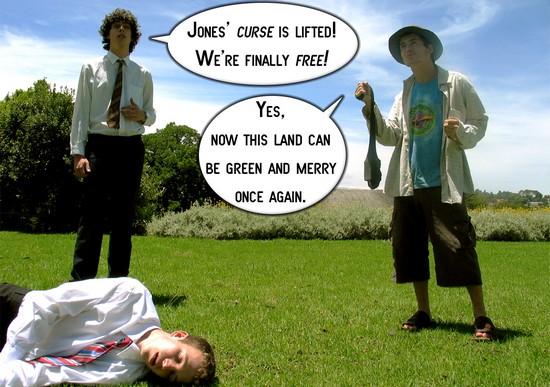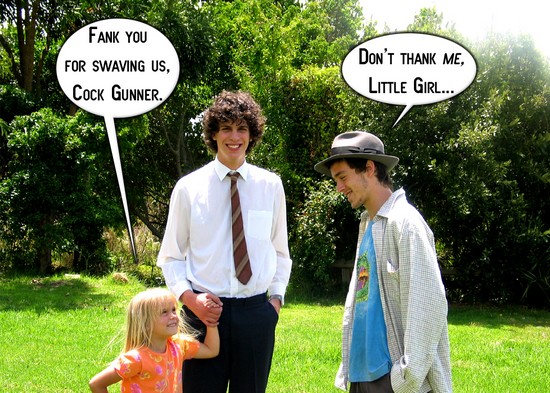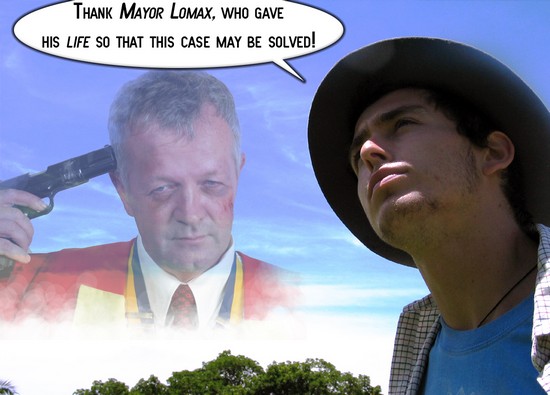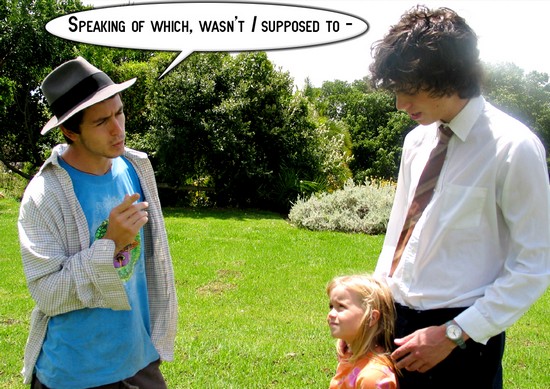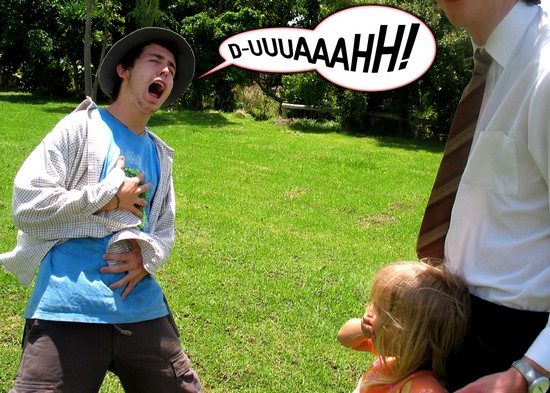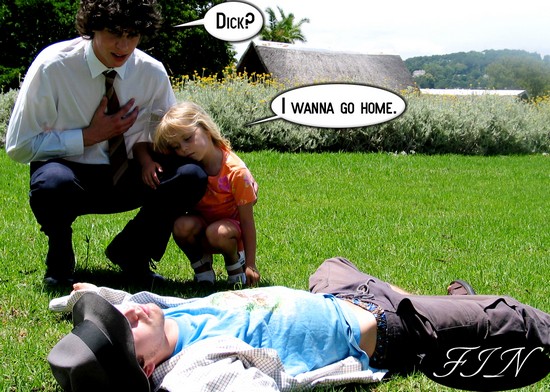 !!!!
By now, the kids will probably be screaming blue murder. Fob them off for just a few more precious minutes with PABLO'S COLOURING-IN ACTIVITY PAGE. Click to make the magic happen.

For those of you in a more adolescent stage of development, we can offer the manly thrills of Ed Babb's rendering of a gripping battle between good and evil: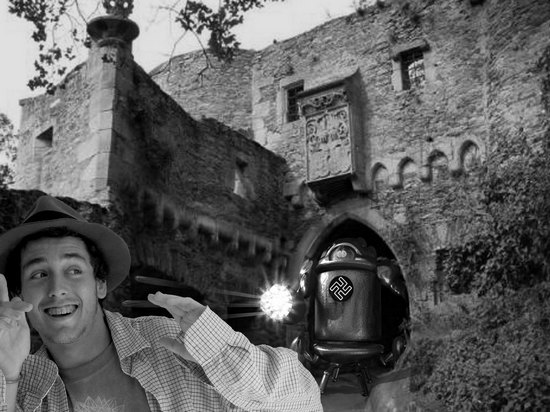 Dick Gunner Main | Agent of AGENT | Double Trouble | The Case of the Rainbow Serpent | Never Is The Last Kiss For Tomorrow | Dick Gunner Mysteries