13/06/2011 - It's a Shark Of Wisdomy day today. If you hop on over to his very own page, you'll find that not only does he brandish an @sharkofwisdom Twitter account now, but he's also started appearing in webcomics again.
(When I say 'he,' I mean, 'I,' just to be clear. But it is nice to pad out the cast a bit.)
Oh, and months ago, Shark Of Wisdom was featured on the Monkeys On My Back Cast, but stuff was kind of heavy back then and updating this website was not a concern.
SPEAKING OF MENTIONS, 'The Most Difficult Task' got one of those on the Small Press Big Mouth blog yesterday. That proves it exists.
09/06/2011 - My dear children.
Things have been happening. I don't want to tell you about them too quickly as I do not want to blow your minds. What I can say is that I haven't been drawing much, but I did fly to Taiwan to watch TpCat draw, and draw quite wonderfully, a comic I wrote.
It is called 'The Most Difficult Task' and it is the start of an adventure story rather different from the other bits and bobs littered around this website.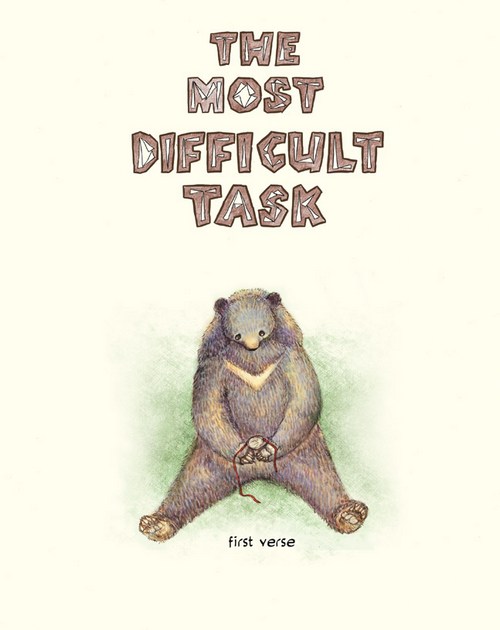 It is a limited serial about god as a metaphor for government, 19th century Chinese history, planned economics and adorable fuzzy animals, most of which are crying.
We launched it at the MCM Expo a little while back, to the fond regard of a handful of followers of mine and TpCat's.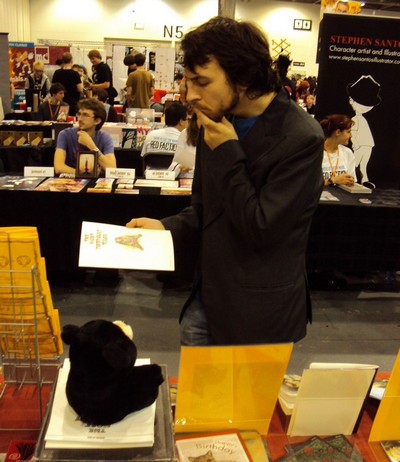 That guy is clearly hooked.
Anyhow! As a gesture of extreme magnanimity, I've decided to put this lovely first issue up in the Little Old Store so that you can make me go to the Post Office and send you a copy that you can rub all over yourself.
It will be good for us both.
If you've read this far, you may be rewarded with a downloadable copy of Semiotic Cohesion Number 3. I'm going to put together a nice page for it in the Semiotic Cohesion section, but it might take me years to make all those little thumbnails.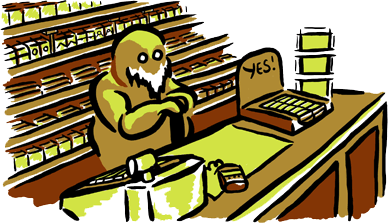 T-shirts to advertise your failure and the first issue of The Most Difficult Task are in the store.