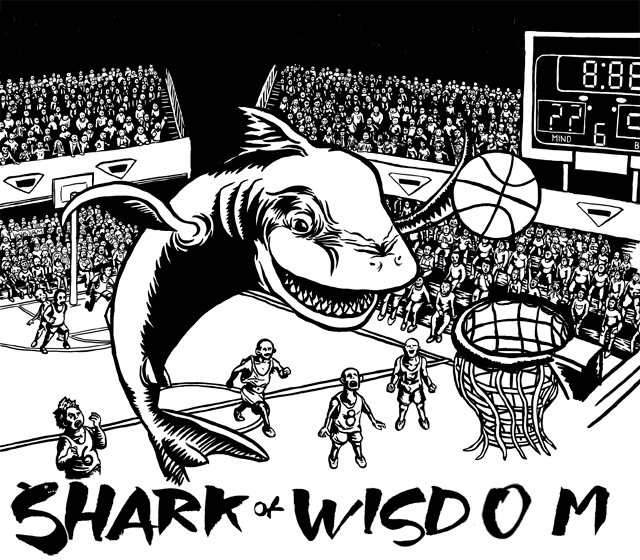 by Sebastian Borckenhagen and Tom McNally. Comics drawn by Brice Reignier.
Coming direct to you from every locus in time and space, Shark Of Wisdom can spare a tiny sliver of his nebulous intellect to save your marriage, contact a dead pet, mend a shelf or just hang out and be the father you never had.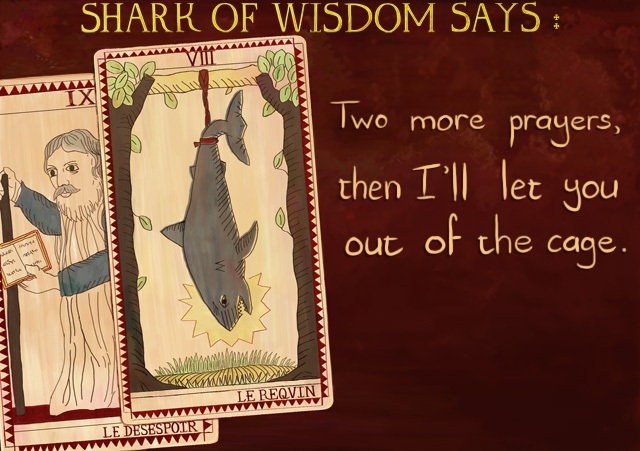 --------------------------------------------

It's probably true that the best wisdom comes from music. That sounds good, I'd go with that.
'Ask A Question To The Shark Of Wisdom' was composed and performed by Nicolai Roos, with vocals by Paul Maree.
The lyrics were written by Tom McNally.
| | |
| --- | --- |
| Nicolai and Adam's band is called THE SLEEPERS | While Paul's band is called THE BEAMS |
| | |
| A large chunk of the PRAVDA23 programming can be safely viewed at the link above | Gavin Haynes is some sort of MEALY MOUTHED INKSLINGER |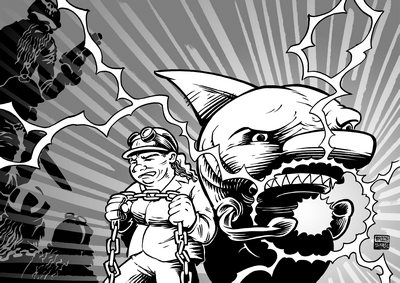 Shark Of Wisdom appeared in comic form in the Semiotic Cohesion anthologies, drawn by the good Brice Reignier.
Please enjoy them immediately.